Common Areas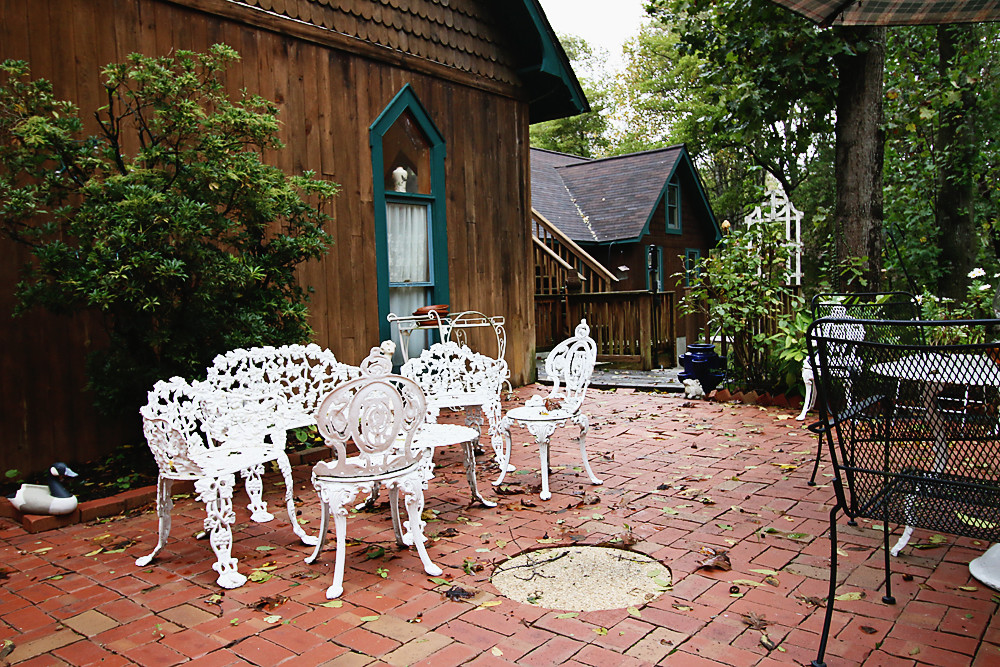 Front Patio; antique cast iron furniture and a fire chimney. A great evening gathering place!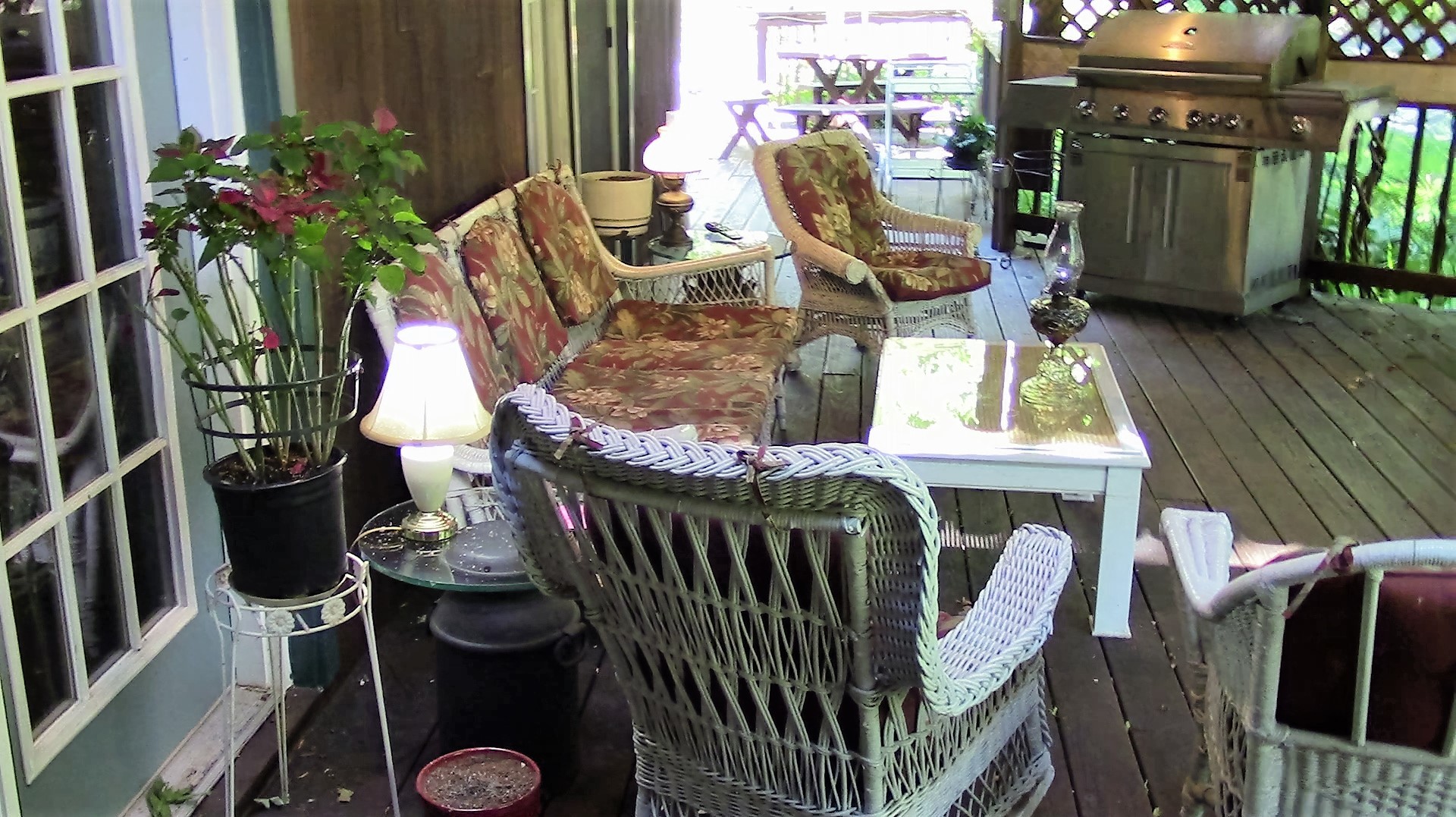 The Covered Side Deck; antique wicker furniture and TV. A great place to sit and have an early morning cup of coffee and catch up on the news, or relax with an evening glass of wine or a cold mug of beer, and socialize with your fellow guests! After all, staying at a B&B is about meeting new people!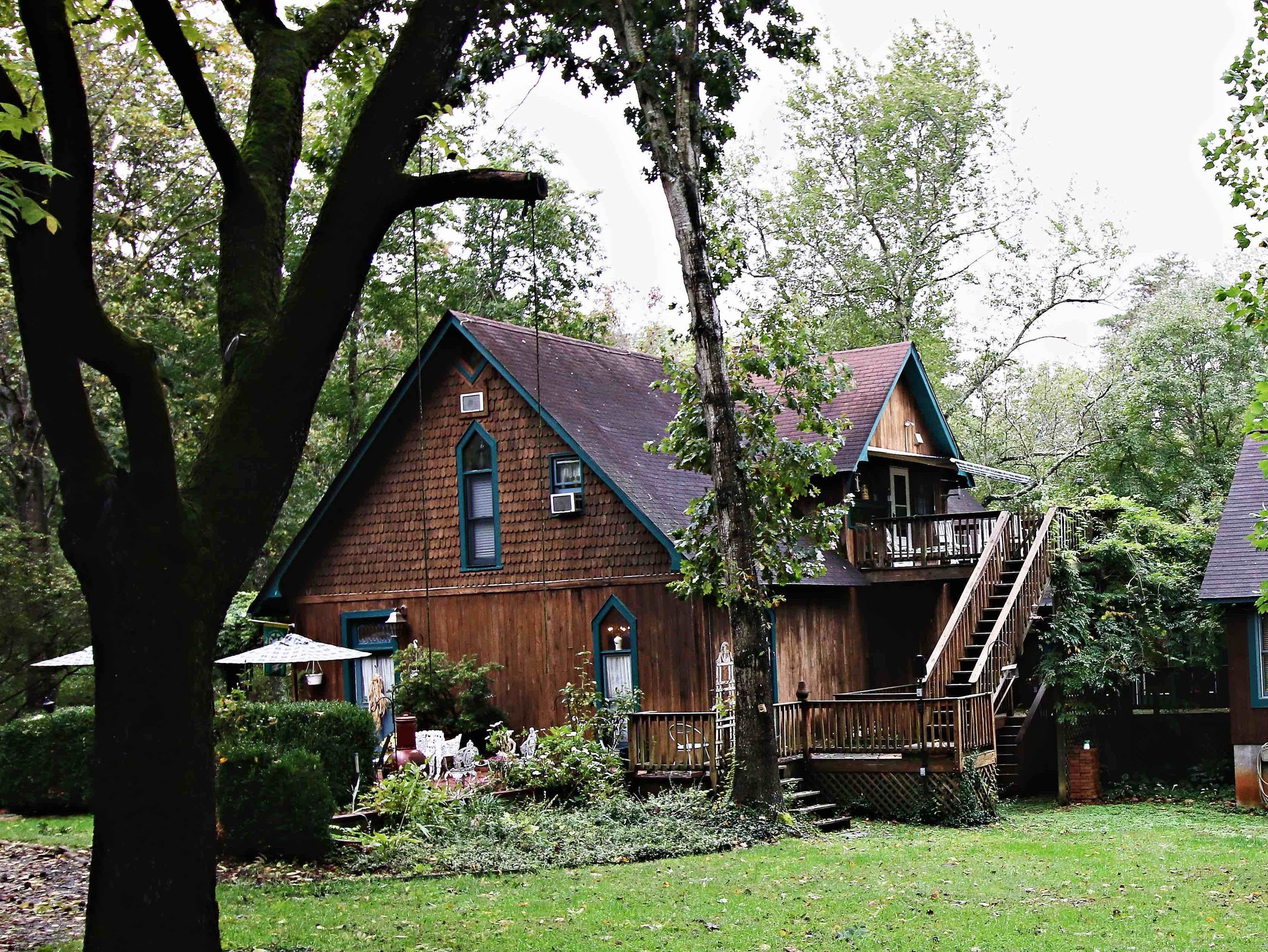 The Upper Deck; a good place to sit and relax early in morning watching the sun peek over the forest to the east or in the evening watch it retreat below the tree line to the west! It is off the upper lounge on the second floor.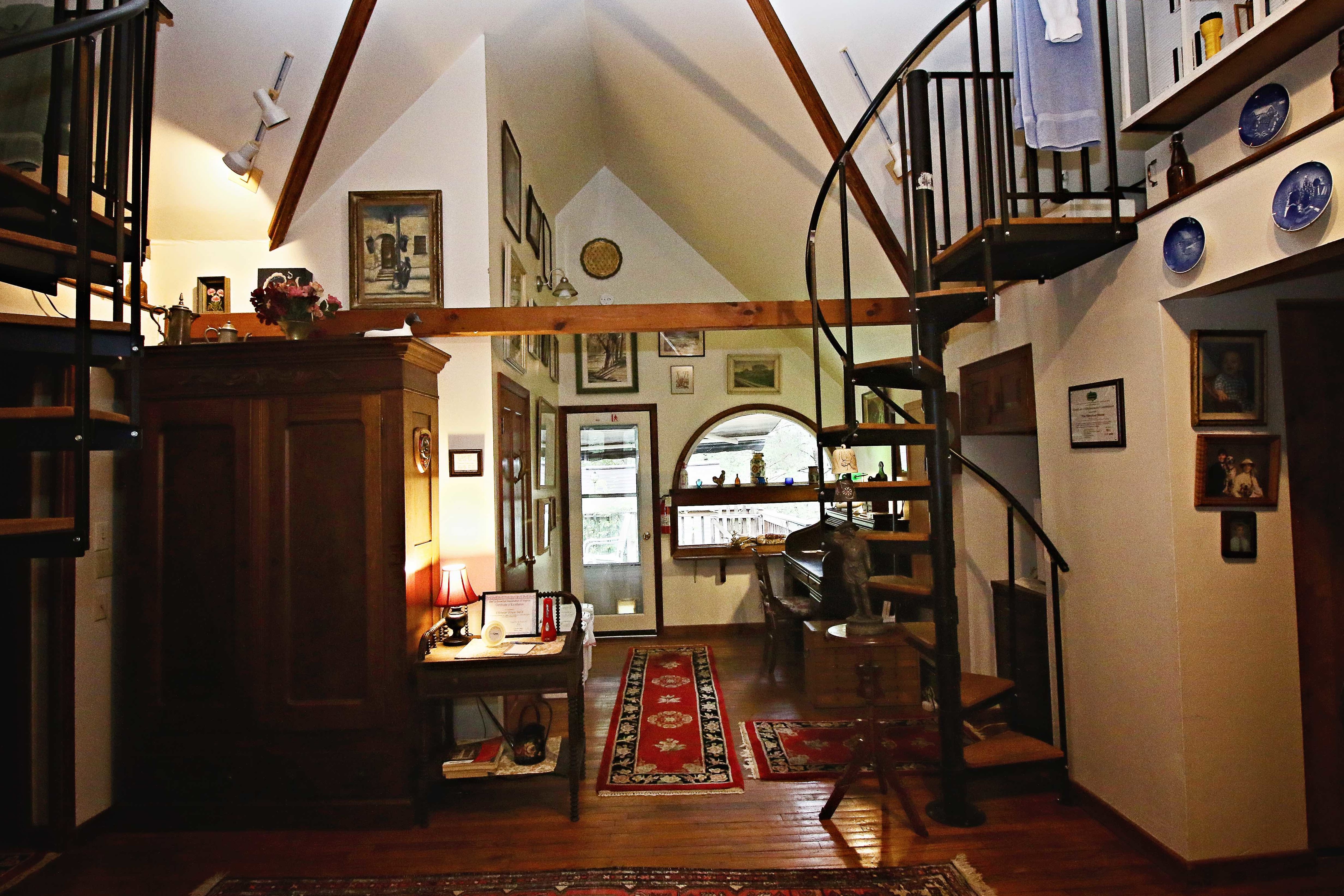 The Upper Lounge; the hub of which 3 of our rooms are placed around. More antique furniture, 50" flat screen, single serve coffee machine, refrigerator, microwave and free snacks.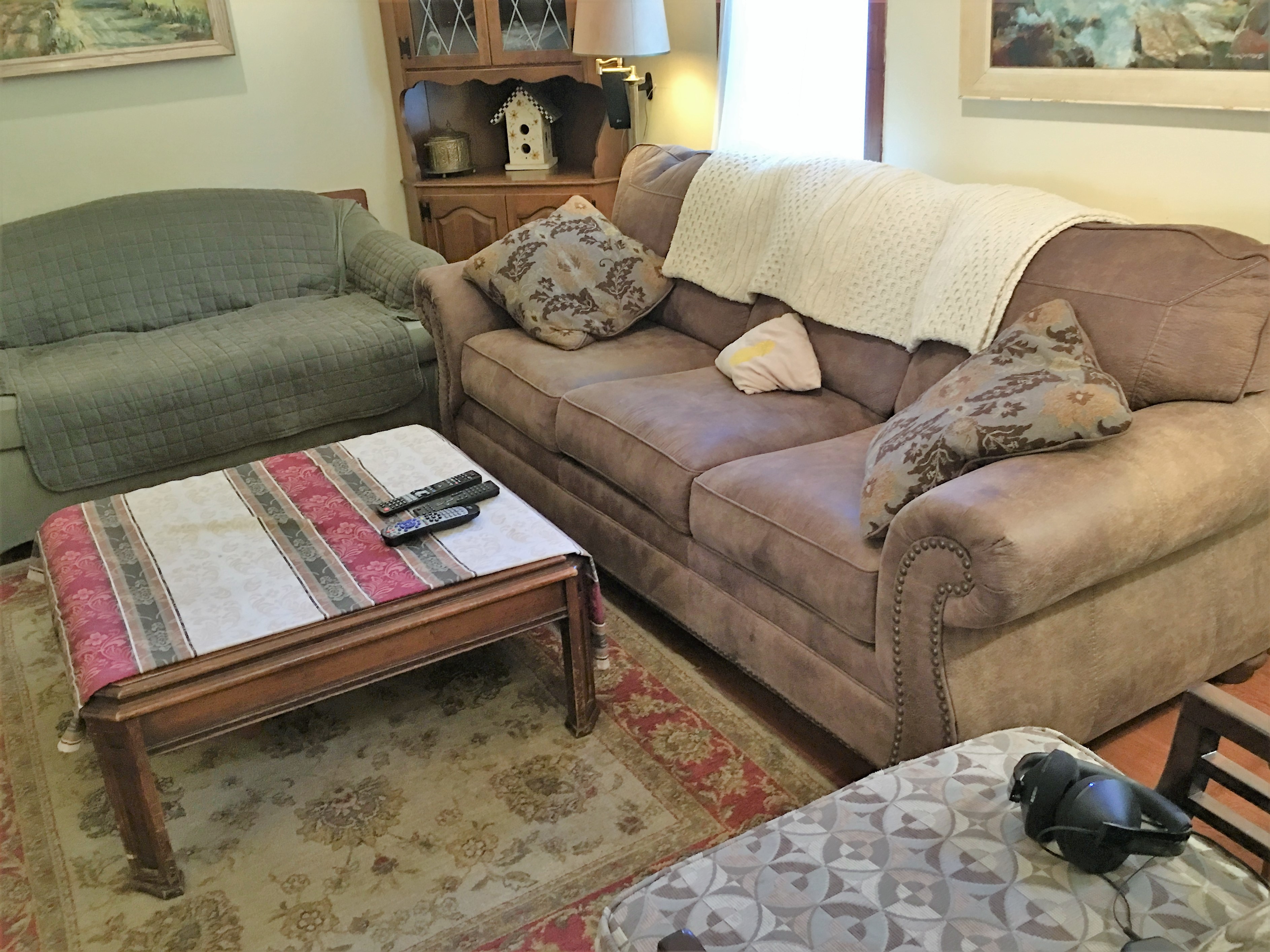 The Lower Lounge; No antiques here! Just big comfy couches, chairs, a board game table, and a 48" flat screen with surround sound, Blue Ray and an Xbox one.
The Great Room; a combination of rooms! At the front, you'll enter our dining room (where you will have breakfast), the formal living room (where we serve Wine, Beer & Port from 4:00pm to 6:00pm), and the library (where you can sit with a book, or borrow one off of our shelves or play a board game).
About the House
The house was beautifully renovated into a Bed & Breakfast and appointed with family antiques in 2000 by the innkeeper, Doris McIntosh-Webb. The Great Room with a wood burning stove consists of a formal living room, library with game table and a formal dining room opening on to the downstairs deck with a pond.
A 1900 square foot addition was built in 2008 in keeping with the original building's style and history. The addition houses staff quarters and accommodations for guests with disabilities.
The Ebenezer House is located in Central Virginia's Piedmont Valley.